Welcome to our Winter Solstice round, artists!

Challenge two • Winter Solstice

From now on, you won't have to sign up to enter your icons!

Which mode do you want to play? Choose between:
– Easy. Your inspiration will be Winter, with all its characteristics.
– Normal. Your inspirations will be Winter and a special interpretive theme: solitude v company. You can either make 10 icons representing solitude plus 10 representing company, or balance the amount of icons however you prefer.
– Hard. Your inspirations will be Winter, your will be showing us how you interpret solitude and/or company and you will follow four subthemes: the other side, darkness visible, sugar sugar, and brightly shining – making five icons per subtheme.

Below you have examples of a normal mode entry, further explanation concerning subthemes and resources to inspire you.
Any questions? Don't be afraid to ask, I'll try to help you as much as I am able to. :)
ICONS

sietepecados • charmingthrone • watchpoint • moneypenneys • naginis


jim_panse • hyacinthos • jsfunction • danseur_lion • dixon


neatmonster • jsfunction • absolucion • thetherayn • danseur_lion


12feethigh • neatmonster • violateraindrop • theotherayn • kateheightmeyer



SUBTHEMES

The other side
While it's freezing cold in the northern hemisphere,
people in the southern one are enjoying the warm weather (honestly jealous if you ask me);
therefore your five icons should represent Summer, hoever you think fitting.


12feethigh • starkwars • afeastforme • afastmachine • softly_pining

Darkness visible
Yes, it's the title of Mumford & Son's new song, which I totally love.
In Winter days are incredibly short and it gets dark quite early in the afternoon.
So, wouldn't it be fun to play with lights or, rather, shadows?


cookiestome • iwillnotdance • moneypenneys • jokermary • fouroux

brightly shining
In opposition to the subtheme above, Winter also means shining lights, festive lights even, wouldn't you agree?
For this reason, your five icons should be bright, and if you feel like going for festive tones, go ahead! :)


jsfunction • neatmonster • starkwars • psychedelicats • charmingway

sugar sugar
I'm not saying it wouldn't be Winter without all kinds of comfort desserts but you know... *winks*
Your icons should be inspired by yout favourite wintery sweets (drinks included!); be it Christmas cookies, candies, chocolate, etc.


naive_astronaut • sucksucksmile • bearers • adriftingsea • dixon



PHOTOGRAPHY & ART



unsplash



sea of ice (caspar david riedrich, 1824) • the magpie (claude monet, 1869) • in deep winter (richard freiherr von drasche-wartinberg, 1923)


winter sunset (ivan fedorovich choultsé, 1920) • snow storm (joseph mallord william turner,1842) • landscape with snow (vincent van gogh, 1888)



TEXTURES



unknown • tinebrella • burnedbreads • vetica • lookslikerain


adriftingsea • adriftingsea • bourbonate • bourbonate • unknown



bitten-by-flies • bitten-by-flies • accio-glow • yellowlemon • y0ngsin



COLOUR PALETTES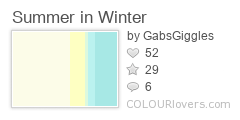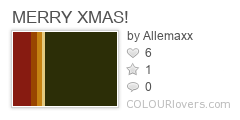 WORDS

cold
blues
dry
distance
hemisphere
fireplace
wood
drink
gold
party
mistletoe



MUSIC

winter sounds on spotify
christmas is coming on spotify
winter acoustic on spotify

Practical notes

Tag your entries with: !entries, maker: your username, winter solstice
I will add the missing tags when needed.

To have your icons included in the voting post, please use this form:

You simply have to add your username, icon links and change the [ ] into < >

The round will run from the 21st of December to the 1st of February, so it gives you about six weeks. If you need an extension, let me know. :)